Developing individual
excellence, embracing
opportunities, building
strong communities,
with gospel values
at the heart.
'Love one another as
I have loved you.'
VALUE AND CELEBRATE THE
ACHIEVEMENTS OF ALL
Holy Family Catholic Multi Academy Trust
currently consists of five schools;
St John Plessington Catholic College
St Mary's Catholic College
Our Lady of Pity Catholic Primary School
St Bernards Catholic Primary School
St Joseph's Catholic Primary School
Three of our schools are rated outstanding by Ofsted and are also Teaching Schools and have developed a reputation as schools which can bring about rapid and sustained education improvement. HFCMAT has been developed with the intent to raise standards of achievement for all its students.
"Students' enjoyment of learning and commitment to their studies are reflected in their above-average attendance and high academic achievement." – Ofsted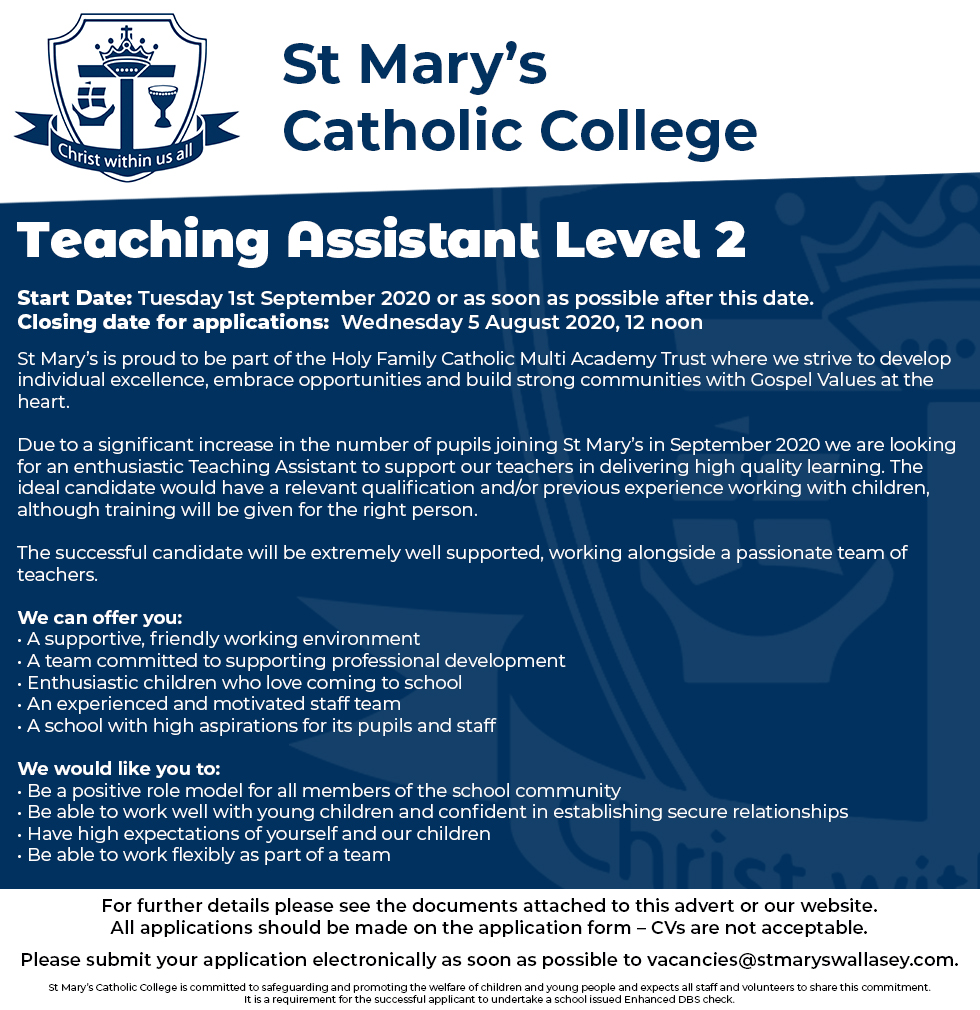 🚨Teaching Assistant Level 2 Vacancy 🚨 We're looking for an enthusiastic Level 2 Teaching Assistant to join our caring & committed team at @StMarysWallasey Please see our website for details: hfcmat.com/teaching-assis…
Our school community had the enormous privilege of hearing Gee Walker speak many years ago. We were in awe of her strength of faith.👇 "I can't hate. We're a forgiving family & it extended to outside, so it wasn't hard to forgive beca...
Delighted to have appointed @Therapeuticed4 to the post of provision manager at HFCMAT today. Exciting times ahead!
Gallery of our schools
View images from all of our schools
Holy Family Catholic Multi Academy Trust


Old Chester Road
Bebington, Wirral
CH63 7LF
Telephone: 0151 645 5049
Fax: 0151 643 1516
Email: office@hfcmat.com